Bangor International Airport provides global access and exceptional service with a personal touch and a focus on dependability and value.
We strive to be the airport of choice for all your aviation needs, while playing a vital role in creating a dynamic business environment and fostering global access.
Airport Director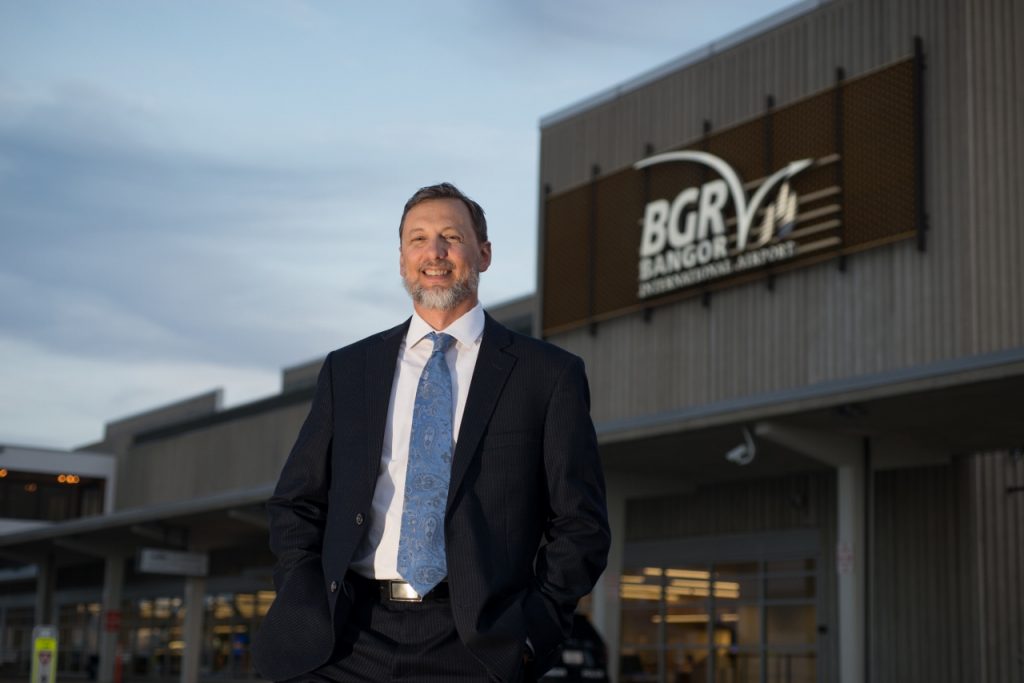 Anthony P. Caruso, Jr. C.M.
(207) 992-4600
Email
Anthony P. Caruso Jr., C.M. was appointed as the Bangor International Airport Director in July of 2012. As the Airport Director, he is responsible for the management of our international, non-hub, commercial and military joint-use airport.
He oversees the day to day operations of the airport, is responsible for the budget, business development for the airport, participates in community outreach, and is the airport spokesperson. In addition to being an FAA licensed Private Pilot, Tony holds a Bachelor of Science degree in Aviation Science with a concentration in Airport Management from Bridgewater State University, and is a Certified Member of the American Association of Airport Executives.
Tony has expertise in airport, airline and FBO management. Tony is married and has two children (twins!). He loves to travel (yes, he is in the right industry), and meet people from other cultures. He's also an avid Boston sports fan.
Marketing & Business Development Manager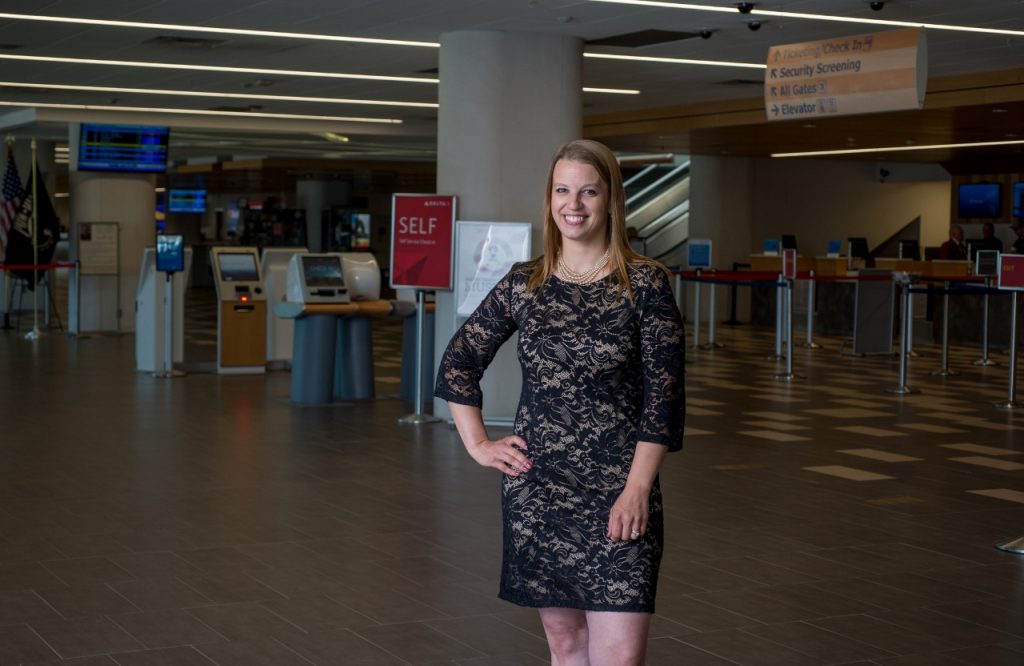 Aimee Thibodeau
(207) 992-4610
Email
Aimee joined the BGR Team in May 2018. As the Marketing & Business Development Manager she is responsible for Air Service Development, advertising and marketing campaigns, community outreach and public relations programs. Aimee also is involved with BGR's Air Cargo development initiatives along with general aviation and military business development. She serves as the airport's Public Information Officer.
For 16 years, Aimee worked as a reporter and editor at the Bangor Daily News. She also spent a couple of years as a writer in the Communications Department at the University of Maine, has taught journalism at UMaine, and immediately prior to joining BGR served as the marketing and fund development director at the Old Town-Orono YMCA. Aimee is a 2003 graduate of the University of Maine majoring in English and Journalism and also is a graduate of the UMaine Honors College. She is most proud, however, of her family. Together, she and her husband Cory have two young children and a Yellow Lab that likes to eat everything.
Finance Manager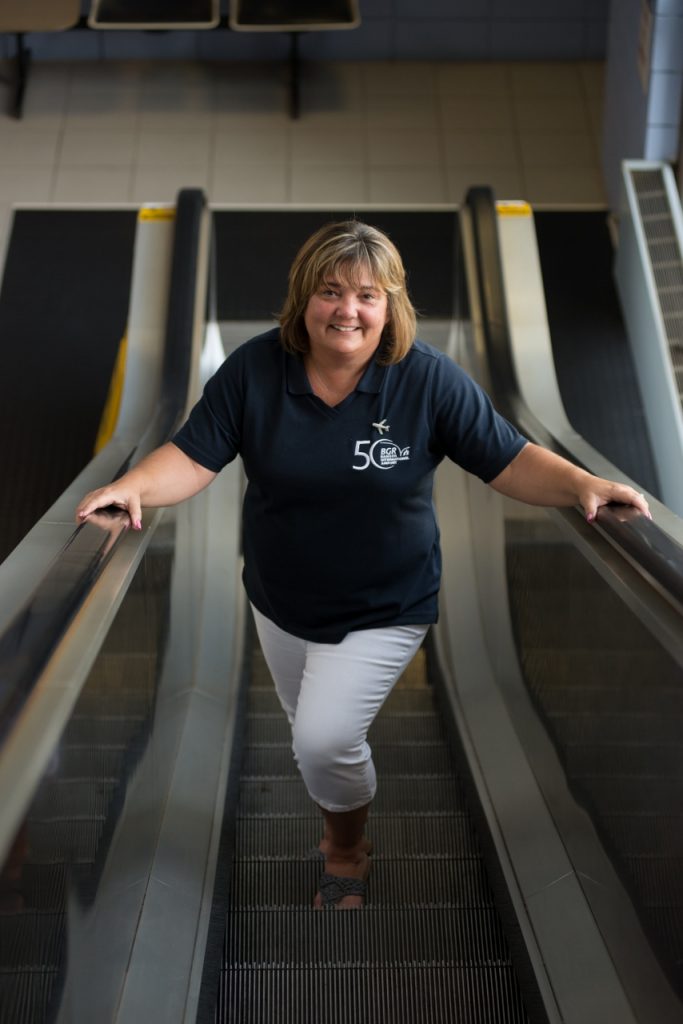 Jody Varney
(207) 992-4617
Email
Born and raised in the Bangor area and a graduate of Bangor High, Jody followed in her mom's footsteps and started her career in banking. Eleven years later, she took a job with the City of Bangor in 1999 where her Dad also served as a firefighter for 20 years. After spending a year in the Treasury Office, she moved to the Finance Department where she worked for 17 years prior to joining the airport as its Finance Manager in 2018.
Jody enjoys spending time with her fiancé, Jeff, and her adult daughter, Cassidy. She loves to travel with longtime friends and has been known to travel roads she has never been on just to see where they go. Jody is excited to be welcoming a granddaughter in September of 2020. An animal lover, Jody has a cat, Pebbles, that runs the house and a new Boxador pup (Boxer-Labrador mix) named Nellie. "Bangor International Airport is like a little City within the City. I truly enjoy my job here at BGR. We have a fantastic group of employees with many years of aviation experience. It is truly impressive to watch them all pull together to provide outstanding service to the aircraft and to the crews and passengers."